Bio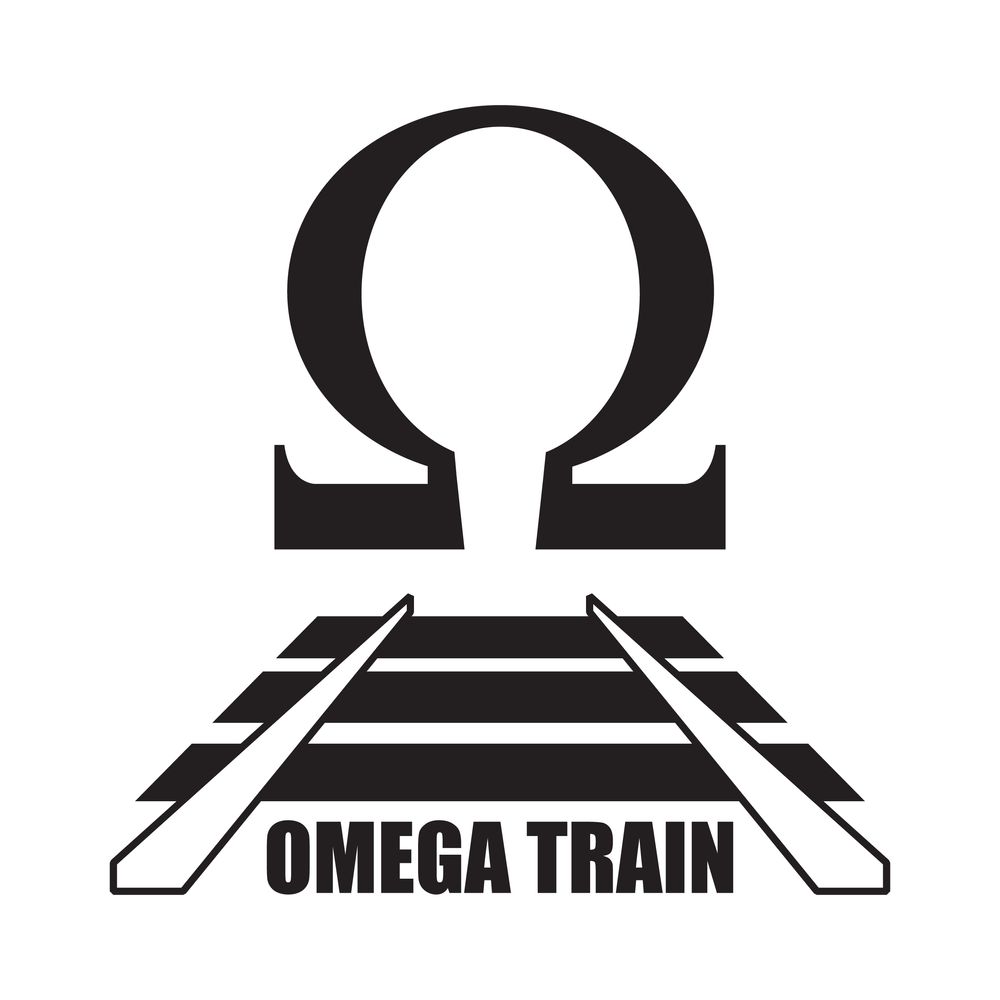 Origin Story
What is "Suburban Apocalypse Blues", anyway?
 Well, to the members of OMEGA TRAIN, a rock band based in the Northeastern United States, it's the coming together of a myriad of musical styles and influences to create a distinctive sound. A sonic buffet of southern-fried whiskey-guitar riffs with a hint of glam, free-wheeling bass grooves, thunderous drum beats, and a gospel-honed voice of passion, sorrow, rage and elation. 
LAST TRAIN OUT ERA 
  The band, originally called Last Train Out first formed in the Spring of 1990, when Darren Johnson "Cobra" the lead singer of the Central Jersey based alt-rock indie band Industrial Avenue (IA) teamed up with Bartonsville, PA resident Mark Fahad "The Outlaw" IA's bass player to continue writing original material.  This connection allowed Outlaw to get back into guitar work, concentrating on lead riffs and solos, fulfilling the untapped potential for creativity that a cover band just can't provide.
       Mark Jacoby (bass) & Kenny Pelt joined Cobra and The Outlaw, first as a drummer and later as rhythm guitarist.
 Danny Blaz, the bombastic drummer out of North Brunswick, NJ joined the fold in December 1990.  Berklee College alumnus Bruce Leboff completed the unit shortly thereafter, adding his bass and keyboards to the mix.  Last Train Out first began performing at outdoor parties, charities and open mike nights at various sites in New Jersey, such as the Waiting Room in Rahway, NJ. The band would mix in covers to their set, as they built up original material.   In the early 90's, the band built a boisterous following, playing in battle of the bands contests, while wreaking havoc in venues such as the Beowulf, Club Bene, Escapades, the Cove, Art Stock's Playpen, Neri's, The Royal Pub, Jammers, Kenny's Castaways, and the world famous Stone Pony in Asbury Park, NJ.
The band also participated in Hot Rock Productions "Victory Park: Concerts on the Pier Series", opening up for the legendary Rick Derringer on August 31st, 1991. In addition to local college radio airplay, the band earned professional radio credits. On September 9th, 1991, WDHA-FM 105.5 selected Last Train Out as its "Homegrown Spotlight" Band of the week, featuring the song "Three Alarm Fire."  The same program selected "Solitude" in May 1996, which is probably the quintessential "Suburban Apocalypse Blues" song, chock full of angst-filled, ironic lyrics served over warm whiskey guitar riffs. The song was recorded in March 1995 at Soundscape-Levelhead Studios (an old rehearsal room for Jimi Hendrix), and co-produced by the late Gary Wade, who had previously recorded platinum recording artists Damn Yankees and Terrance Trent D'arby. Robbie Kenny "The Pirate" of Cranford, played bass on that particular session. The resulting "Solitude" demo was sent out to major and minor independent record labels. 
BIRTH OF OMEGA TRAIN
  As the years went by, the technological advances of music recording, compact discs and the internet exploded, and an epiphany struck Cobra one morning in the winter of 2000. He still had the recordings on reel tapes from all the previous sessions, much of which had never been mixed, mastered or even heard by anyone outside of the original band…thus the genesis of a new project: OMEGA TRAIN.
   All the former players were contacted, and in 2002, the proposal was put forth.  Cobra, The Outlaw, Kenny Pelt, Danny Blaz, Bruce Leboff & The Pirate were back together, and remixing most of the material with engineer & record producer Bob Both (James Brown & the JB's), some material at Leboff's home studio, and two dance remixes with DJ Jerry Dunn from Somerset, NJ.  The resulting CD "Three Alarm Fire" was released independently in 2003, under their own Last Train Out Entertainment LLC label.
REVIVAL
After a long hiatus, Cobra and The Outlaw began writing music again in 2013, for a not-for-profit charity organization Johnson had founded called The Downtown All-Stars of Red Bank http://redbankallstars.com.  Songs released include "Green Eyed Diva" (2013) featuring Linda Silverberg McGowan & keyboardist Kendall Scott on the charity CD "Bright Lights on Broad Street". "Fire Away" appears on 2017's CD "Magic on the Navesink" with the band "Zone Blitz Chainsaw" (Fahad, Johnson, Aaron Manzo (bass) Victor Montanaro (drums) & Pat Murphy (lead vocals.) Both songs were well received.
    There were reunion shows here and there during that time, but Cobra and The Outlaw, who had already established a successful solo career as singer-songwriter, http://markfahad.reverbnation.com/ were destined to ride again. In the fall of 2019, they came together to rebuild OMEGA TRAIN, with both new material & reimagined classic songs for "You Were There." With contributions from Lisa Coppola, John MacDonald, Aaron Manzo, The Pirate, Murphy, Montanaro, Scott Burton (engineer, bass & banjo) Scott, Laura Catalina Johnson (Strumberry Pie, Moroccan Sheepherders) DeeDee Montanaro (Strumberry Pie), Rich Kelly (Moroccan Sheepherders, Hair Metal Time Machine), Dawn Hopkins, Yuri Turchyn (violin) & others to build upon their foundation and expand their dynamics into exciting new dimensions.
  LET THE TRAIN ROLL ON.